Lush landscaping welcomes a new generation to Lott Hall at Hermann Park
Triple-S Compost products are featured in the renovations to the historic Hermann Park clubhouse, now reopened as community events and rental venue Lott Hall at Hermann Park.
Originally constructed in 1933 and used until 1999 as the clubhouse for the Hermann Park Golf Course, the Spanish-style building was relegated to office space when the golf clubhouse relocated nearby to a larger location. Today Lott Hall at Hermann Park, named to honor long-time park donor and Conservancy board member Tommy Lott, is a beautiful special-events venue that helps the Hermann Park Conservancy generate operating income while sharing the unique and historic space with new generations of memory-minded Houstonians. The venue can accommodate up to 150 guests at seated tables or up to 300 standing at cocktail-style events.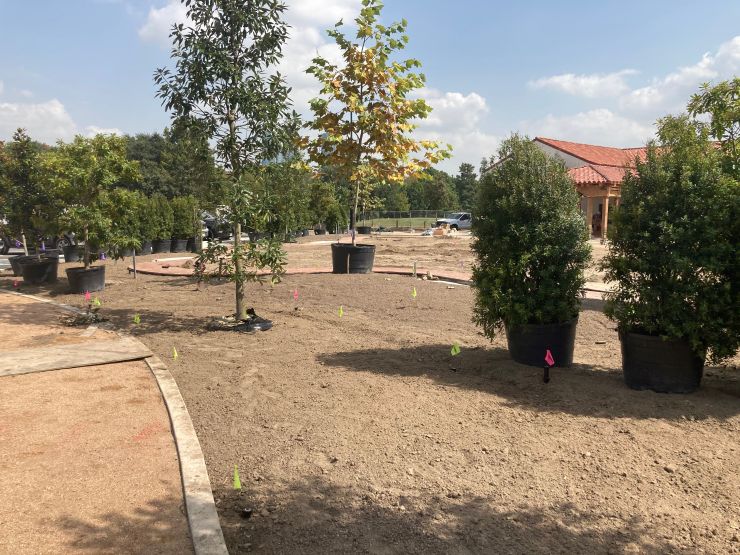 Triple-S Compost products were specified for the renovation in conjunction with landscaping partner Landscape Art. Top-tier landscape architects, general contractors and installers know master-planned parks and greenspace projects like this one demand the best in high-performance, high-sustainability soils, composts and mulches for long-term project success, according to Triple-S Compost's Jonathan Holub.
"Triple-S Compost's product line was ideal for the Lott Hall project, ensuring resiliency and underlying plant sustainability without sacrificing key design goals," Holub said. "Today's parks boards, conservancies and their stakeholders demand sustainability at every level of the project. Our green-recycled, high-performance soils, composts and mulches deliver big on goals such as LEED performance, circularity, local sourcing and landfill diversion."
Rental venues like Lott Hall count on lush, healthy landscaping to attract customers as soon as they arrive. "Beautiful landscaping and colorful garden backdrops make a lasting impression on customers seeking to set the right mood for their special day and then capture the event in beautiful photos," Holub added. "Discriminating contractors and landscape architects spec the best quality soils for rich, long-lasting results."
Lott Hall is located at 6201 Hermann Park Drive and is home to the Houston Parks and Recreation Department. For more information about the venue space, click here. For more information about using Triple-S Compost products in your next commercial or institutional project, click here to read more about our product line.